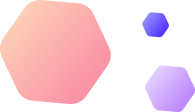 Do you know that 80% of the websites worldwide are using PHP Technology? Do you also know that the largest web platforms like Facebook and Wikipedia are also using PHP Technology? In Bangladesh, more than 75% of IT Jobs require PHP Technology. If you also look at the international job market, it is above 65%. Undoubtedly if you learn PHP, you will never be jobless.
Samadhan Solution Pty Limited is a world-class IT Educational Institution that provides PHP based Web Development Training with industrial project experience. Our experienced trainers are leading in the market who will share their real-life project experiences with the students.
This course curriculum is developed by our Faculty Head who has 20 years of experience in the programming and technology management area. This curriculum is accepted by BASIS/BITM and more than 3000 students already have received training and got jobs after completing the course.
This course will cover the following topics majorly:
Web Designing with HTML, CSS, Bootstrap, etc.
Scripting with JavaScript, jQuery, AJAX, JSON etc.
Graphics Designing Essentials for Web Developers
Search Engine Optimization Essentials for Web Developers
Social Media Integration Essentials for Web Developers
MySQL Database Development Core PHP with Object-Oriented Programming PDO for Advanced Database Connection and Query Processing
A Professional ECommerce Web Project with Dynamic Admin Panel
Web Security Essentials
Project Management Essentials
Project Documentation Essentials
Requirement Engineering Essentials
Career Development Guideline
Profile Development and Job Seeking Guideline